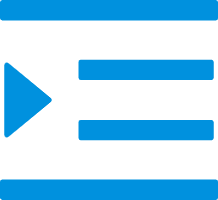 LED Aluminum Oval Bulkhead Wall Ceiling Light

OEM: Available

Sample: Available

Port: Ningbo

Payment: VISA,MasterCard,L/C,T/T,PayPal

Place of Origin: China

Supply Ability: 10000 piece per month

8w brass plastic moisture proof white led weather resistance bulkhead light

OEM: Available

Sample: Available

Port: Ningbo

Payment: VISA,MasterCard,L/C,T/T,PayPal

Place of Origin: China

Supply Ability: 10000 piece per month
Bulkhead light
What is bulkhead light? Bulkhead lights provide a convenient light source for many applications. They can be used in residential and commercial buildings. Search for bulkhead lights that are functional and decorative to your liking. There are many types to choose from, which provide visibility to improve outdoor safety. Bulkhead lights also have a unique style, which can beautify the appearance of gardens or buildings.
These bulkhead lights are designed to be sturdy and durable and made of different materials. Many are made of aluminum, while others are made of stainless steel. Some bulkhead lights have more cost-effective plastic housings. There are many styles to choose from. Find the model that suits you with modern and retro-style clapboard lights. Some models are waterproof, and some models also have a built-in motion sensor.
ELMAK ELECTRICAL offers a variety of styles of bulkhead lights, while others can choose to buy the right. Some also have a bulk purchase function. Bulkhead lights found on the ELMAK ELECTRICAL website can usually be customized for the color of the light and the housing. The bulkhead lights are powered by solar energy, which helps to reduce energy costs.
Whether you need to illuminate the garden or the exterior of a large enterprise, ELMAK ELECTRICAL has it. The bulkhead light to meet your needs. Provide a variety of units with different functions to better suit your location. Install the one that suits the style you are looking for. Welcome wholesalers to contact us for cooperation.
China Bulkhead light manufacturers, suppliers, factory - wholesale Bulkhead light - ELMAK ELECTRICAL
ELMAK ELECTRICAL is a company specializing in the production and processing of Bulkhead light, Smart touch switch, Distribution board, Extractor fan, led downlight, conduit fitting and other products. It has a complete and scientific quality management system. ELMAK ELECTRICAL's integrity, strength and product quality have been recognized by the industry. ELMAK ELECTRICAL has a complete range of products and reasonable prices. ELMAK ELECTRICAL is strong, and the company has established long-term and stable cooperative relations with dozens of foreign customers. ELMAK ELECTRICAL distributes a complete range of products and reasonable prices. ELMAK ELECTRICAL has strong strength, honors credit, abides by contracts, guarantees product quality, and has won the trust of foreign customers with its multi-variety operating characteristics and the principle of small profits but quick turnover.
Hot Tags: China, manufacturers, suppliers, Factory, OEM, in China, wholesale