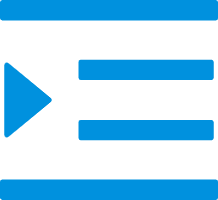 Australia Outdoor Wall Mount Plastic Outdoor Distribution Switchboard

OEM: Available

Sample: Available

Port: Ningbo

Payment: VISA,MasterCard,L/C,T/T,PayPal

Place of Origin: China

Supply Ability: 10000 piece per month

12 Way Australia TSM Series Waterproof main Double Electrical Power Switchboard

OEM: Available

Sample: Available

Port: Ningbo

Payment: VISA,MasterCard,L/C,T/T,PayPal

Place of Origin: China

Supply Ability: 10000 piece per month

12 way IP65 Electrical Power Panel Main Distribution Box

OEM: Available

Sample: Available

Port: Ningbo

Payment: VISA,MasterCard,L/C,T/T,PayPal

Place of Origin: China

Supply Ability: 10000 piece per month

Indoor Electrical Flush Mounting Consumer Unit Power Main Distribution Box

OEM: Available

Sample: Available

Port: Ningbo

Payment: VISA,MasterCard,L/C,T/T,PayPal

Place of Origin: China

Supply Ability: 10000 piece per month

IP65 24/36 Way ABS Electrical Control Power Distribution Box Residential Switchboard

OEM: Available

Sample: Available

Port: Ningbo

Payment: VISA,MasterCard,L/C,T/T,PayPal

Place of Origin: China

Supply Ability: 10000 piece per month

4Way IP65 Australian Electric Board Home Switchboard

OEM: Available

Sample: Available

Port: Ningbo

Payment: VISA,MasterCard,L/C,T/T,PayPal

Place of Origin: China

Supply Ability: 10000 piece per month

9Way Industrial Aus Distributed Cabinet Switchboard

OEM: Available

Sample: Available

Port: Ningbo

Payment: VISA,MasterCard,L/C,T/T,PayPal

Place of Origin: China

Supply Ability: 10000 piece per month

SAA Approved Electrical Power Distribution Board

OEM: Available

Sample: Available

Port: Ningbo

Payment: VISA,MasterCard,L/C,T/T,PayPal

Place of Origin: China

Supply Ability: 10000 piece per month

18 pole Indoor Electrical Consumer Unit Distribution Board Switchboard

OEM: Available

Sample: Available

Port: Ningbo

Payment: VISA,MasterCard,L/C,T/T,PayPal

Place of Origin: China

Supply Ability: 10000 piece per month

Weatherproof 9 Way Electricity Distribution Box Switchboard

OEM: Available

Sample: Available

Port: Ningbo

Payment: VISA,MasterCard,L/C,T/T,PayPal

Place of Origin: China

Supply Ability: 10000 piece per month

4 Way 6 Way Waterproof Power Distribution Box

OEM: Available

Sample: Available

Port: Ningbo

Payment: VISA,MasterCard,L/C,T/T,PayPal

Place of Origin: China

Supply Ability: 10000 piece per month

IP65 Waterproof 18 Way Distribution Board Power Switchboard Enclosure MCB Panel Box

OEM: Available

Sample: Available

Port: Ningbo

Payment: VISA,MasterCard,L/C,T/T,PayPal

Place of Origin: China

Supply Ability: 10000 piece per month
Distribution boards
The switchboard, also known as the power distribution cabinet, is a device for centralizing, switching, and distributing electric energy. The switchboard is generally composed of cabinets, switches (circuit breakers), protection devices, monitoring devices, electric energy meters, and other secondary components. Installed in power stations, substations, and power customers with large electricity consumption.
China Distribution boards manufacturers, suppliers, factory - wholesale Distribution boards
Wholesale Distribution boards, choose ELMAK ELECTRICAL, Products have been exported to more than 30 countries and regions all over the world. Service tenet:The company will adhere to "Take the good faith as the premise, quality and service as the center, achieve the win-win goal with the cooperator" more attentively to provide customers around the world with products in superior quality and services.
Hot Tags: China, manufacturers, suppliers, Factory, OEM, in China, wholesale