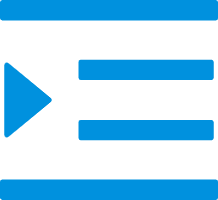 SAA Australia 1 Gang Horizontal Metal Mounting Bracket

OEM: Available

Sample: Available

Port: Ningbo

Payment: VISA,MasterCard,L/C,T/T,PayPal

Place of Origin: China

Supply Ability: 10000 piece per month

Australia 20/25/32/40/50mm Galvanised Half Saddle Hook

OEM: Available

Sample: Available

Port: Ningbo

Payment: VISA,MasterCard,L/C,T/T,PayPal

Place of Origin: China

Supply Ability: 10000 piece per month

AU SAA 18mm 34mm Plastic Electrical Mounting Block

OEM: Available

Sample: Available

Port: Ningbo

Payment: VISA,MasterCard,L/C,T/T,PayPal

Place of Origin: China

Supply Ability: 10000 piece per month

1Gang Vertical/Horizontal Metal Stud Mounting Bracket

OEM: Available

Sample: Available

Port: Ningbo

Payment: VISA,MasterCard,L/C,T/T,PayPal

Place of Origin: China

Supply Ability: 10000 piece per month

SAA Australia Horizontal Mental Mount Pre-nailed Bracket

OEM: Available

Sample: Available

Port: Ningbo

Payment: VISA,MasterCard,L/C,T/T,PayPal

Place of Origin: China

Supply Ability: 10000 piece per month

Australia Vertical/Horizontal Metal Recessed Mounting Bracket

OEM: Available

Sample: Available

Port: Ningbo

Payment: VISA,MasterCard,L/C,T/T,PayPal

Place of Origin: China

Supply Ability: 10000 piece per month

SAA Australia Vertical Mental Mount Pre-nailed Bracket

OEM: Available

Sample: Available

Port: Ningbo

Payment: VISA,MasterCard,L/C,T/T,PayPal

Place of Origin: China

Supply Ability: 10000 piece per month

SAA Australia 1Gang Vertical Mental Mount Bracket

OEM: Available

Sample: Available

Port: Ningbo

Payment: VISA,MasterCard,L/C,T/T,PayPal

Place of Origin: China

Supply Ability: 10000 piece per month

Electrical AS Wall Single/Double Surface Sockets

OEM: Available

Sample: Available

Port: Ningbo

Payment: VISA,MasterCard,L/C,T/T,PayPal

Place of Origin: China

Supply Ability: 10000 piece per month

Australian Standard 250V 10A Single Surface Socket

OEM: Available

Sample: Available

Port: Ningbo

Payment: VISA,MasterCard,L/C,T/T,PayPal

Place of Origin: China

Supply Ability: 10000 piece per month

SAA Australia 1 Pole Weatherproof Mini Isolator Switch

OEM: Available

Sample: Available

Port: Ningbo

Payment: VISA,MasterCard,L/C,T/T,PayPal

Place of Origin: China

Supply Ability: 10000 piece per month

1Pole 35A single phase isolators push button waterproof switch

OEM: Available

Sample: Available

Port: Ningbo

Payment: VISA,MasterCard,L/C,T/T,PayPal

Place of Origin: China

Supply Ability: 10000 piece per month
SWITCHES SOCKETS
Switch sockets are electrical switches and sockets installed on the wall. They are household appliances used to connect and disconnect circuits. Sometimes they can be decorated for aesthetics.
China SWITCHES SOCKETS manufacturers, suppliers, factory - wholesale SWITCHES SOCKETS
ELMAK ELECTRICAL is one of the most professional SWITCHES SOCKETS manufacturers and suppliers in China Please feel free to wholesale high quality SWITCHES SOCKETS at competitive price from our factory For more information, contact us now.
Hot Tags: China, manufacturers, suppliers, Factory, OEM, in China, wholesale