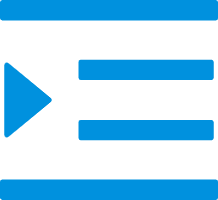 SAA AU 250V 10Amp Wall Single GPO Powerpoint

OEM: Available

Sample: Available

Port: Ningbo

Payment: VISA,MasterCard,L/C,T/T,PayPal

Place of Origin: China

Supply Ability: 10000 piece per month

AUS Classic Double 10A GPO Wall Switch Socket

OEM: Available

Sample: Available

Port: Ningbo

Payment: VISA,MasterCard,L/C,T/T,PayPal

Place of Origin: China

Supply Ability: 10000 piece per month

Australia 250V 15Amp Horizontal Double With Extra Switch

OEM: Available

Sample: Available

Port: Ningbo

Payment: VISA,MasterCard,L/C,T/T,PayPal

Place of Origin: China

Supply Ability: 10000 piece per month

Horizontal-250V 10A Australia 3PIN 2USB Wall Socket Powerpoint

OEM: Available

Sample: Available

Port: Ningbo

Payment: VISA,MasterCard,L/C,T/T,PayPal

Place of Origin: China

Supply Ability: 10000 piece per month

Wholesale Saa Australia 5 Gang Light Switch Plate

OEM: Available

Sample: Available

Port: Ningbo

Payment: VISA,MasterCard,L/C,T/T,PayPal

Place of Origin: China

Supply Ability: 10000 piece per month

Wholesale Saa Australia 4 Gang Light Switch Plate

OEM: Available

Sample: Available

Port: Ningbo

Payment: VISA,MasterCard,L/C,T/T,PayPal

Place of Origin: China

Supply Ability: 10000 piece per month

Wholesale Saa Australia 6 Gang Light Switch Plate

OEM: Available

Sample: Available

Port: Ningbo

Payment: VISA,MasterCard,L/C,T/T,PayPal

Place of Origin: China

Supply Ability: 10000 piece per month

Wholesale Saa Australia 3 Gang Light Switch Plate

OEM: Available

Sample: Available

Port: Ningbo

Payment: VISA,MasterCard,L/C,T/T,PayPal

Place of Origin: China

Supply Ability: 10000 piece per month

Vertical Saa Australia 10A Wall Electrical Switch and Socket

OEM: Available

Sample: Available

Port: Ningbo

Payment: VISA,MasterCard,L/C,T/T,PayPal

Place of Origin: China

Supply Ability: 10000 piece per month

Vertical 250V 16A Australia saa 4 Gang Wall Light Switch

OEM: Available

Sample: Available

Port: Ningbo

Payment: VISA,MasterCard,L/C,T/T,PayPal

Place of Origin: China

Supply Ability: 10000 piece per month

Single Vertical Power Electric Outlet Wall Light Switch Socket Universal Power Switched Socket

OEM: Available

Sample: Available

Port: Ningbo

Payment: VISA,MasterCard,L/C,T/T,PayPal

Place of Origin: China

Supply Ability: 10000 piece per month

SAA Approved 1 to 6 Gang Australian Standard Electrical Light Switches Wall Switches

OEM: Available

Sample: Available

Port: Ningbo

Payment: VISA,MasterCard,L/C,T/T,PayPal

Place of Origin: China

Supply Ability: 10000 piece per month
SWITCHES SOCKETS
Switch sockets are electrical switches and sockets installed on the wall. They are household appliances used to connect and disconnect circuits. Sometimes they can be decorated for aesthetics. The quality of the switch socket determines its safety and directly affects the safety of household electricity. Inferior wall switch sockets often sparks during use, which is likely to cause electric shock and fire. Therefore, quality is very important, depending on quality. The switch sockets produced by ELMAK ELECTRICAL have undergone strict multi-process inspection to ensure that each product is safe and reliable.
China SWITCHES SOCKETS manufacturers, suppliers, factory - wholesale SWITCHES SOCKETS
ELMAK ELECTRICAL is one of the most professional switch socket manufacturers and suppliers in China Please feel free to wholesale high quality switch socket at competitive price from our factory For more information, contact us now.
Hot Tags: China, manufacturers, suppliers, Factory, OEM, in China, wholesale