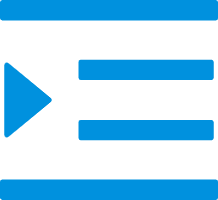 Classic 1 Gang Wall Switch

OEM: Available

Sample: Available

Port: Ningbo

Payment: VISA,MasterCard,L/C,T/T,PayPal

Place of Origin: China

Supply Ability: 10000 piece per month

Classic 2 Gang Wall Switch

OEM: Available

Sample: Available

Port: Ningbo

Payment: VISA,MasterCard,L/C,T/T,PayPal

Place of Origin: China

Supply Ability: 10000 piece per month

Classic 3 Gang Wall Switch

OEM: Available

Sample: Available

Port: Ningbo

Payment: VISA,MasterCard,L/C,T/T,PayPal

Place of Origin: China

Supply Ability: 10000 piece per month

Classic 4 Gang Wall Switch

OEM: Available

Sample: Available

Port: Ningbo

Payment: VISA,MasterCard,L/C,T/T,PayPal

Place of Origin: China

Supply Ability: 10000 piece per month

Classic 5 Gang Wall Switch

OEM: Available

Sample: Available

Port: Ningbo

Payment: VISA,MasterCard,L/C,T/T,PayPal

Place of Origin: China

Supply Ability: 10000 piece per month

Classic 6 Gang Wall Switch

OEM: Available

Sample: Available

Port: Ningbo

Payment: VISA,MasterCard,L/C,T/T,PayPal

Place of Origin: China

Supply Ability: 10000 piece per month

Classic Single 10Amp Powerpoint GPO Outlet with extra Switch

OEM: Available

Sample: Available

Port: Ningbo

Payment: VISA,MasterCard,L/C,T/T,PayPal

Place of Origin: China

Supply Ability: 10000 piece per month

Classic Double 10Amp Powerpoint with Powered USB 2.1AMP

OEM: Available

Sample: Available

Port: Ningbo

Payment: VISA,MasterCard,L/C,T/T,PayPal

Place of Origin: China

Supply Ability: 10000 piece per month

Classic Double 10Amp Powerpoint GPO Outlet

OEM: Available

Sample: Available

Port: Ningbo

Payment: VISA,MasterCard,L/C,T/T,PayPal

Place of Origin: China

Supply Ability: 10000 piece per month

GPO2 Double 10 Amp

OEM: Available

Sample: Available

Port: Ningbo

Payment: VISA,MasterCard,L/C,T/T,PayPal

Place of Origin: China

Supply Ability: 10000 piece per month

Classic Single 10Amp Powerpoint GPO Outlet

OEM: Available

Sample: Available

Port: Ningbo

Payment: VISA,MasterCard,L/C,T/T,PayPal

Place of Origin: China

Supply Ability: 10000 piece per month

Classic Double 10Amp Powerpoint with Powered USB

OEM: Available

Sample: Available

Port: Ningbo

Payment: VISA,MasterCard,L/C,T/T,PayPal

Place of Origin: China

Supply Ability: 10000 piece per month
China Classic Range Switches Sockets supplier, manufacturers, factory
Generally speaking, switch sockets are electrical switches and sockets installed on the wall. They are household appliances used to connect and disconnect the circuit. At the same time, they can also be used as home decoration products when installed on the wall.
China Classic Range Switches Sockets factory
ELMAK ELECTRICAL is one of the most professional Classic Range Switches Sockets manufacturers and suppliers in China. We believe that innovation leads to development, and we continue to create new products to meet the needs of more customers.