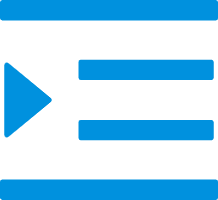 SAA Australia 1 Gang Horizontal Metal Mounting Bracket

OEM: Available

Sample: Available

Port: Ningbo

Payment: VISA,MasterCard,L/C,T/T,PayPal

Place of Origin: China

Supply Ability: 10000 piece per month

Australia 20/25/32/40/50mm Galvanised Half Saddle Hook

OEM: Available

Sample: Available

Port: Ningbo

Payment: VISA,MasterCard,L/C,T/T,PayPal

Place of Origin: China

Supply Ability: 10000 piece per month

AU SAA 18mm 34mm Plastic Electrical Mounting Block

OEM: Available

Sample: Available

Port: Ningbo

Payment: VISA,MasterCard,L/C,T/T,PayPal

Place of Origin: China

Supply Ability: 10000 piece per month

1Gang Vertical/Horizontal Metal Stud Mounting Bracket

OEM: Available

Sample: Available

Port: Ningbo

Payment: VISA,MasterCard,L/C,T/T,PayPal

Place of Origin: China

Supply Ability: 10000 piece per month

SAA Australia Horizontal Mental Mount Pre-nailed Bracket

OEM: Available

Sample: Available

Port: Ningbo

Payment: VISA,MasterCard,L/C,T/T,PayPal

Place of Origin: China

Supply Ability: 10000 piece per month

Australia Vertical/Horizontal Metal Recessed Mounting Bracket

OEM: Available

Sample: Available

Port: Ningbo

Payment: VISA,MasterCard,L/C,T/T,PayPal

Place of Origin: China

Supply Ability: 10000 piece per month

SAA Australia Vertical Mental Mount Pre-nailed Bracket

OEM: Available

Sample: Available

Port: Ningbo

Payment: VISA,MasterCard,L/C,T/T,PayPal

Place of Origin: China

Supply Ability: 10000 piece per month

SAA Australia 1Gang Vertical Mental Mount Bracket

OEM: Available

Sample: Available

Port: Ningbo

Payment: VISA,MasterCard,L/C,T/T,PayPal

Place of Origin: China

Supply Ability: 10000 piece per month

Electrical AS Wall Single/Double Surface Sockets

OEM: Available

Sample: Available

Port: Ningbo

Payment: VISA,MasterCard,L/C,T/T,PayPal

Place of Origin: China

Supply Ability: 10000 piece per month

Australian Standard 250V 10A Single Surface Socket

OEM: Available

Sample: Available

Port: Ningbo

Payment: VISA,MasterCard,L/C,T/T,PayPal

Place of Origin: China

Supply Ability: 10000 piece per month

Electrical Single Surface Wall Power Socket

OEM: Available

Sample: Available

Port: Ningbo

Payment: VISA,MasterCard,L/C,T/T,PayPal

Place of Origin: China

Supply Ability: 10000 piece per month

Fixing Flat Power Point Mounting Bracket

OEM: Available

Sample: Available

Port: Ningbo

Payment: VISA,MasterCard,L/C,T/T,PayPal

Place of Origin: China

Supply Ability: 10000 piece per month
China Electrical Accessories manufacturers, suppliers, factory
Electrical accessories are a necessary part of any modern home. They can range from small items like light bulbs to larger items like generators. Electrical accessories can help you save money by making your life easier, and they can also help keep you safe by providing necessary electrical support. Here are five of the most common electrical accessories.
Electrical accessories can make your life a lot easier. From extension cords to surge protectors, there's an accessory for everyone. Choosing the right electrical accessory is important, as improper use can lead to damage to your equipment. Read our guide to find the best electrical accessory for your needs.
Are you looking for electrical accessories to outfit your workshop or garage? Here are five great options to consider.
First, consider a variety of power tools.
Next, think about what you will use the accessories for.
Third, consider the type of accessory you are looking for.
Fourth, research which brands have the best quality products.
Fifth, decide on a budget and purchase the items you need.
Advantage:
1. We can guarantee the best material according to the relevant quotation.
2. Test each accessory before delivery.
3. All packages are suitable for shipment.
4. The chemical composition of the material complies with international standards and environmental protection standards.
China Electrical Accessories factory
ELMAK ELECTRICAL is one of the most professional Electrical Accessories manufacturers and suppliers in China. Focus on producing high-quality products with complete specifications. We sincerely hope to cooperate with you to create a better future.