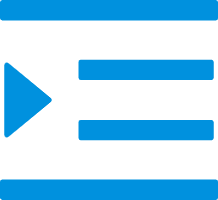 Exhaust fan
An exhaust fan is a type of air-conditioning electrical appliance that is driven by a motor to rotate the blades to drive the air to exchange indoor and outdoor air. It is also called a ventilation fan. The purpose of exhaust is to remove the dirty indoor air, adjust the temperature and humidity, and is widely used in homes and public places. Exhaust fans, also known as negative pressure fans, negative pressure fans, etc., use air convection to keep the room in a negative pressure state, forming a suction force that continuously sucks in outdoor air and exhausts the sultry indoor air, thereby To achieve the effect of ventilation and cooling.
China Exhaust fan manufacturers, suppliers, factory - wholesale Exhaust fan
ELMAK ELECTRICAL is a company specializing in the production of Exhaust fan, Exhaust fan products OEM, with many styles and low prices. The products are exported to dozens of countries and regions abroad. Welcome new and old customers to contact us to discuss cooperation, thank you.