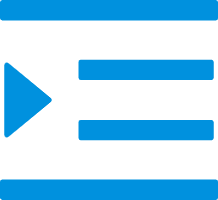 Remote Control Power Duplex Outlet

Smart outlet with USB charging

custom logo on remote control power outlet for bulk

OEM & ODM

Private duplex outlet mold

Low MOQ smart wall sockets with competitive price

Short lead time

High-quality wifi smart outlet with ETL certificated

12 months

Smart Light Switch 3 Way

OEM ODM wireless 3 way switch

ETL Listed smart switch 3 way

Competitive Wholesale Prices

Low MOQ 3 way wifi light switch

Fast Shipping

Excellent After-Sale Service

Power Outlet With Wifi

Smart outlet with USB charging

custom logo on remote control power outlet for bulk

OEM & ODM

Private duplex outlet mold

Low MOQ smart wall sockets with competitive price

Short lead time

High-quality wifi smart outlet with ETL certificated

12 months

Cloud Intelligence Smart Plug

NO MOQ

Factory Direct Price

OEM & ODM

Alibaba Cloud Intelligence mobile app stable and easy to get started White and Golden

Wireless Electrical Outlet

Smart outlet with USB charging

custom logo on remote control power outlet for bulk

OEM & ODM

Private duplex outlet mold

Low MOQ smart wall sockets with competitive price

Short lead time

High-quality wifi smart outlet with ETL certificated

12 months

TBU02 Smart Wall Socket UK Double Switch Twin Socket

* Phone controlled outlet remote sockets
* Smart socket timer
* Sharing with family group and friends
* Wall socket safe overload protection
* Physical button on off keys wifi outlet
* Dual USB UK socket
* 13a socket with LED indicator
* 3 pin power plug socket with 2 USB

Cloud Intelligence Smart Plug

NO MOQ

Factory Direct Price

OEM & ODM

Alibaba Cloud Intelligence mobile app stable and easy to get started White and Golden

Wireless Remote Control Power Duplex Outlet

Smart outlet with USB charging

custom logo on remote control power outlet for bulk

OEM & ODM

Private duplex outlet mold

Low MOQ smart wall sockets with competitive price

Short lead time

High-quality wifi smart outlet with ETL certificated

12 months

KS-604S Smart Outlet

Smart outlet with USB charging

custom logo on remote control power outlet for bulk

OEM & ODM

Private duplex outlet mold

Low MOQ smart wall sockets with competitive price

Short lead time

High-quality wifi smart outlet with ETL certificated

12 months

KS-7012 US Smart Lights Switch Dimmer

* MOQ: No MOQ for stock 3 way wireless light switch, 500pcs for OEM smart light switch

* Price: Please send us a message to get the latest 3-way smart switch bulk price.

* Quality: Strictly selected flame retardant PC-V0 materials, overload protection

* Certificates: ETL, CE, FCC, ROHS

* Leadtime: 7-15 days

* Inspection: 100% manual inline and final inspection

* Packing: 2pcs in one package or 1 pc smart light switch 3 way in one box

* Shipping Methods: by DHL, UPS, FedEx, Air, Sea shipment, etc.

* Aftersale Service: 12-month warranty, free technical support

KS-602 US Remote light Switch Smart 1 2 3 Gang Capacitive Touch Switch

Welcome OEM ODM

No MOQ for stock products

Different tempered glass pattern

1 2 3 gang smart light switch for option

free technical support

short leadtime

fast shipping

Smart Light Switch 3 Way

* MOQ: No MOQ for stock 3 way wireless light switch, 500pcs for OEM smart light switch

* Price: Please send us a message to get the latest 3-way smart switch bulk price.

* Quality: Strictly selected flame retardant PC-V0 materials, overload protection

* Certificates: ETL, CE, FCC, ROHS

* Leadtime: 7-15 days

* Inspection: 100% manual inline and final inspection

* Packing: 2pcs in one package or 1 pc smart light switch 3 way in one box

* Shipping Methods: by DHL, UPS, FedEx, Air, Sea shipment, etc.

* Aftersale Service: 12-month warranty, free technical support
China Smart Switch Socket manufacturers, suppliers, factory
With the progress of society and the development of technology, more and more people have begun to use household appliances. Not only are household appliances in work, most people choose some appliances to assist work, such as computers, printers and other appliances. These appliances need some smart switch sockets.
China Smart Switch Socket manufacturers
ELMAK ELECTRICAL is a professional Smart Switch Socket manufacturer and supplier in China, mainly engaged in providing high-quality Smart Switch Socket. We focus on producing high-quality products with complete specifications.