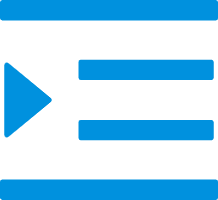 Electrical AS Wall Single/Double Surface Sockets

OEM: Available

Sample: Available

Port: Ningbo

Payment: VISA,MasterCard,L/C,T/T,PayPal

Place of Origin: China

Supply Ability: 10000 piece per month

Australian Standard 250V 10A Single Surface Socket

OEM: Available

Sample: Available

Port: Ningbo

Payment: VISA,MasterCard,L/C,T/T,PayPal

Place of Origin: China

Supply Ability: 10000 piece per month

Electrical Single Surface Wall Power Socket

OEM: Available

Sample: Available

Port: Ningbo

Payment: VISA,MasterCard,L/C,T/T,PayPal

Place of Origin: China

Supply Ability: 10000 piece per month
Surface socket
What is Surface socket? Surface socket, referred to as: socket. Full name: Surface sockets for household and similar purposes. The socket installed on the surface or similar place and used to connect with fixed wiring is usually used as the terminal and outlet of the surface wiring system to take out the power, signal and data in the surface wiring system. It is mainly used in large-open indoor places such as offices, airports, hotels, shopping malls, homes, etc., with a wide range of uses.
China Surface socket manufacturers, suppliers, factory - wholesale Surface socket
ELMAK ELECTRICAL is a professional supplier of Surface socket, with good quality and low price. We sincerely recruit domestic and foreign agents. Surface socket products are exported to dozens of foreign countries and regions. Welcome to contact us for cooperation.
Hot Tags: China, manufacturers, suppliers, Factory, OEM, in China, wholesale