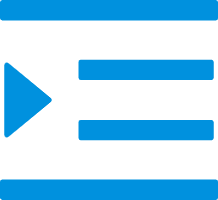 SAA Australia 1 Pole Weatherproof Mini Isolator Switch

OEM: Available

Sample: Available

Port: Ningbo

Payment: VISA,MasterCard,L/C,T/T,PayPal

Place of Origin: China

Supply Ability: 10000 piece per month

1Pole 35A single phase isolators push button waterproof switch

OEM: Available

Sample: Available

Port: Ningbo

Payment: VISA,MasterCard,L/C,T/T,PayPal

Place of Origin: China

Supply Ability: 10000 piece per month

Electrical Weatherproof 250V 10A Single Sockets

OEM: Available

Sample: Available

Port: Ningbo

Payment: VISA,MasterCard,L/C,T/T,PayPal

Place of Origin: China

Supply Ability: 10000 piece per month

250V 20A 2 Pole SAA Electrical Isolator Switch

OEM: Available

Sample: Available

Port: Ningbo

Payment: VISA,MasterCard,L/C,T/T,PayPal

Place of Origin: China

Supply Ability: 10000 piece per month

SAA 2 Pole Australia SAA Waterproof Wall Light Switch

OEM: Available

Sample: Available

Port: Ningbo

Payment: VISA,MasterCard,L/C,T/T,PayPal

Place of Origin: China

Supply Ability: 10000 piece per month

250V 10A Weatherproof Single Half Switch Socket

OEM: Available

Sample: Available

Port: Ningbo

Payment: VISA,MasterCard,L/C,T/T,PayPal

Place of Origin: China

Supply Ability: 10000 piece per month

Australia 15A electrical Weatherproof Single Socket

OEM: Available

Sample: Available

Port: Ningbo

Payment: VISA,MasterCard,L/C,T/T,PayPal

Place of Origin: China

Supply Ability: 10000 piece per month

SAA Australia Weatherproof Double Wall Powerpoint Socket

OEM: Available

Sample: Available

Port: Ningbo

Payment: VISA,MasterCard,L/C,T/T,PayPal

Place of Origin: China

Supply Ability: 10000 piece per month

Australia 10A electrical Weatherproof Single Socket

OEM: Available

Sample: Available

Port: Ningbo

Payment: VISA,MasterCard,L/C,T/T,PayPal

Place of Origin: China

Supply Ability: 10000 piece per month

20/35A/63A 3 pole IP66 Waterproof isolator Switch Disconnector Switch

OEM: Available

Sample: Available

Port: Ningbo

Payment: VISA,MasterCard,L/C,T/T,PayPal

Place of Origin: China

Supply Ability: 10000 piece per month

Australia SAA Single Phase 20-63A Outdoor Weatherproof Isolator Switch

OEM: Available

Sample: Available

Port: Ningbo

Payment: VISA,MasterCard,L/C,T/T,PayPal

Place of Origin: China

Supply Ability: 10000 piece per month

CE Australia 20A 240V 3 pole IP66 White Waterproof isolator Switch

OEM: Available

Sample: Available

Port: Ningbo

Payment: VISA,MasterCard,L/C,T/T,PayPal

Place of Origin: China

Supply Ability: 10000 piece per month
Weatherproof switch
Weatherproof switchs are electrical switches and sockets installed on the wall. They are household appliances used to connect and disconnect circuits. Sometimes they can be decorated for aesthetics. It also has the function of outdoor waterproof.
China Weatherproof switch manufacturers, suppliers, factory - wholesale Weatherproof switch
ELMAK ELECTRICAL is a professional Weatherproof switch manufacturer and Smart touch switch, Distribution board, Extractor fan, led downlight, conduit fitting supplier. Our products are exported to dozens of countries and regions and are unanimously recognized by our customers. To order a Weatherproof switch, choose ELMAK ELECTRICAL, a professional Weatherproof switch manufacturer.
Hot Tags: China, weatherproof switch, manufacturers, suppliers, Factory, OEM, in China, wholesale