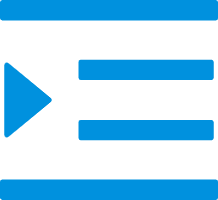 Remote Control Power Duplex Outlet
Smart outlet with USB charging
custom logo on remote control power outlet for bulk
OEM & ODM
Private duplex outlet mold
Low MOQ smart wall sockets with competitive price
Short lead time
High-quality wifi smart outlet with ETL certificated
12 months
Remote Control Electrical Receptacle - ELMAK ELECTRICAL
Contact Supplier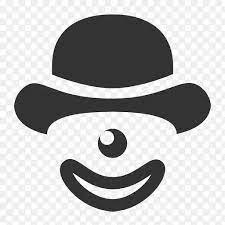 Information

Remote Control Electrical Receptacle - ELMAK ELECTRICAL

Product Descriptions

Remote control electrical receptacles are an important part of any home security system. These receptacles allow homeowners to control appliances, lights, and other devices in their homes with the touch of a button from a distance. This can be especially helpful for people with disabilities who need help with everyday tasks, like turning lights on and off.

Remote Control Electrical Receptacle is a new invention that enables people to control appliances from a distance. This is a great tool for people who have difficulty using traditional controls or for people who are traveling and do not have access to electricity. The Remote Control Electrical Receptacle can be used to turn on and off lights, adjust the temperature in a room, and more.

Electrical receptacles can be handy for when you need to plug something in but aren't near a power outlet. Unfortunately, they're also easy targets for thieves who want to steal your electric bill. A way to protect yourself from theft is to use a remote control electrical receptacle. This type of receptacle has a built-in switch that allows you to turn it on or off, as well as change the outlet's voltage.

Controlled Electrical Outlet

Controlled electrical outlets are a great way to manage your home's power usage. These outlets allow you to turn on or off specific appliances, based on a schedule you create. This can help conserve energy and avoid costly outages.

If you're looking for a safe and controlled outlet to charge your devices, look no further than a power strip. These strips have switches that allow you to choose how many devices can be plugged in at once, and they come with built-in circuit breakers to protect your appliances. Plus, they're easy to hide so you'll never have to worry about accidentally leaving your electronics charging overnight.

Controlled electrical outlets are a great way to keep your home safe and healthy. They prevent children from accidentally touching dangerous outlet wires, and they help to keep pets away from dangerous outlets. Controlled electrical outlets can also help you save money on your energy bills.

Advantages & Features

Allows you to control when power is delivered to a specific outlet

Prevents appliances from being turned on or off accidently

Great for households with small children or animals

Can be used to manage energy consumption and save money on your electric bill

Ideal for holiday decorations, seasonal appliances, and other special occasions

The ELMAK Electrical Remote Control Electrical Receptacle is a convenient, easy-to-use device that helps you power and control your appliances from a distance. The receptacle has an on/off switch and three buttons: one to turn the appliance on, one to increase the power, and one to decrease the power. The ELMAK Electrical Remote Control Electrical Receptacle is also equipped with a built-in light so you can find it easily in the dark.

ELMAK Electrical offers a remote control electrical receptacle. This handy device allows users to remotely switch on and off lights, fans and appliances. The receptacle is easy to use and perfect for households with multiple members. >>>More Distribution Box

Product Description

F&Q

Q1:Do you have your own factory?

A1:Yes,we have two factories, one in Ningbo Region and One in Wenzhou Region, Zhejiang Province



Q2:How about the quality ?


A2:We have obtained international SAA, TUV, CB, CE, RosH to ensure products are high standard quality demand.



Q3:How about your delivery time?


A3: Generally, it will take 15-20 days after receiving your deposit. the specific delivery time depends on the items and the
quantity of your order.



Q4.If i have custom made requirement, do you have person to design according to my concept?


A4:Yes, we have our own R&D department to ensure customized orders can be proceeded without any problem.



Q5. Can you produce according to the sample?


A5: Yes, we can produce if you have samples and we can develop accordingly.



Q6. Do you test all your goods before delivery?


A6: Yes, We have our own QC team and our products will strictly inspection before delivery



Q7.Is the sample fee refundable or not?


A7: refundable once order confirmed.