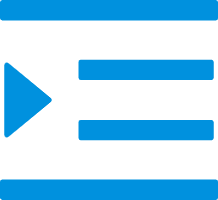 2 Way and 4 Way Wall Switch
Save energy: With occupancy sensors, the lights will only be on when someone is in the room.
Convenience: No more getting up to turn off the light in the hallway or bathroom.
Safety: You'll never have to worry about leaving a light on in an empty room again.
Customize your home: Choose between a white or light almond switch to match your décor.
Compatibility: The wall switch is compatible with most LED, CFL, and incandescent bulbs.
2 Way and 4 Way Wall Switch Supplier - ELMAK ELECTRICAL
Contact Supplier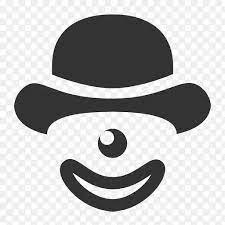 Information

Product Descriptions

2 Way Wall Switch

A two-way wall switch can control the flow of electricity in two directions, allowing you to turn lights on and off in one room and control the temperature in another. This is useful if you have lamps in one room that you want to keep on all the time, but want to turn down the heat in another room.

A wall switch can be a convenience for turning lights on and off, but it can also be a safety hazard. A 2-way switch allows people to toggle the light ON or OFF from either side of the switch. This type of switch is safer than a 3-way switch because it does not allow people to turn the light ON or OFF from both sides at the same time.

2 way wall switch is a type of wall switch that has two positions, one for on and one for off. This type of switch is popular in homes because it saves on electricity by turning lights off and on with the flick of a switch.

If you have an older home with less than four walls, a 2 way wall switch can be a great option for controlling your home's electrical wiring. A 2 way wall switch has two terminals - one for the power coming in from the electric company, and one for the lights and appliances in your home. This type of switch is easy to use - just plug in the wires that go to your lights and appliances, and plug in the power cord from the wall outlet.

Installation Precautions: When installing a wall switch, it is important to take into account the installation precautions listed below. Failure to do so may create hazardous electrical conditions.

1. always disconnect the power before making any changes to the electrical system

2. use a qualified contractor when installing a wall switch

3. use caution when removing or replacing wall plates

4 Way Wall Switch

A wall switch is an important fixture in any home. It allows you to control various devices in the home, such as lights and appliances, from one location. There are a variety of wall switches on the market, but not all of them are suitable for every application.

The four way wall switch is a versatile type of switch that can be used in a variety of applications. It has four positions and is perfect for use in closets, hallways, and other small spaces.

This type of switch has four ports, each of which can be used to turn something on or off. So, if you have a light in the living room and a lamp in the hallway, you can turn on the living room light with one switch and turn off the lamp in the hallway with another.

There are a variety of wall switches that can be used in various applications. Here are four types of wall switches you may encounter: 4-way, 3-way, 2-way and 1-way.

The 4-way switch is the most versatile type and can be used to control up to four devices. The 3-way switch can control up to three devices, while the 2-way switch controls only two devices.

Advantages & Features

Convenient and easy to use

Saves time and energy

Reduces stress

Environmentally friendly

Great value for the price

2 Way and 4 Way Wall Switch Supplier - ELMAK ELECTRICAL

TLooking for a 2 way and 4 way wall switch supplier? ELMAK ELECTRICAL has you covered! Our extensive inventory includes both standard and unique wall switch designs to match your specific needs. Plus, we offer a variety of installation options, so you can be sure that your new switches will be installed correctly and look great in your home.

If you're in the market for a 2 way or 4 way wall switch, ELMAK ELECTRICAL is the supplier for you! We offer a wide variety of switches to choose from, and we have them available in both European and American style sockets. With our secure online ordering system, placing your order is easy and hassle free. So why wait? Contact us today to learn more! >>>More switches sockets

Product Description

F&Q

Q1:Do you have your own factory?

A1:Yes,we have two factories, one in Ningbo Region and One in Wenzhou Region, Zhejiang Province



Q2:How about the quality ?


A2:We have obtained international SAA, TUV, CB, CE, RosH to ensure products are high standard quality demand.



Q3:How about your delivery time?


A3: Generally, it will take 15-20 days after receiving your deposit. the specific delivery time depends on the items and the
quantity of your order.



Q4.If i have custom made requirement, do you have person to design according to my concept?


A4:Yes, we have our own R&D department to ensure customized orders can be proceeded without any problem.



Q5. Can you produce according to the sample?


A5: Yes, we can produce if you have samples and we can develop accordingly.



Q6. Do you test all your goods before delivery?


A6: Yes, we have our own QC team and our products will strictly inspection before delivery



Q7.Is the sample fee refundable or not?


A7: Refundable once order confirmed.